Legal Aid Day 2022 | Kokrajhar Law College |
Legal Aid Day Observation 2022 | Bijni Daoraibari |
Kokrajhar Law College organized a Legal Aid Camp in collaboration with Turibari Unit Committee ABSU, Bijni at Daoraibari Village under Panbari Police Station, Chirang District, BTR, Assam on 9th November 2022.
So many distinct personalities were present in this program, Sri Subilal Daimary, President, Bijni Anchalik Committee ABSU, Sri Derhasat Goyary, President, Thuribari Unit Committee ABSU and Sri Manilal Kaklary, Secretary, Thuribari Unit ABSU, ABSU and President/Secretary of Daoraibari Santi Committee,  Kuntaibari Santi Committee and Kwiruguri Santi Committee are also present.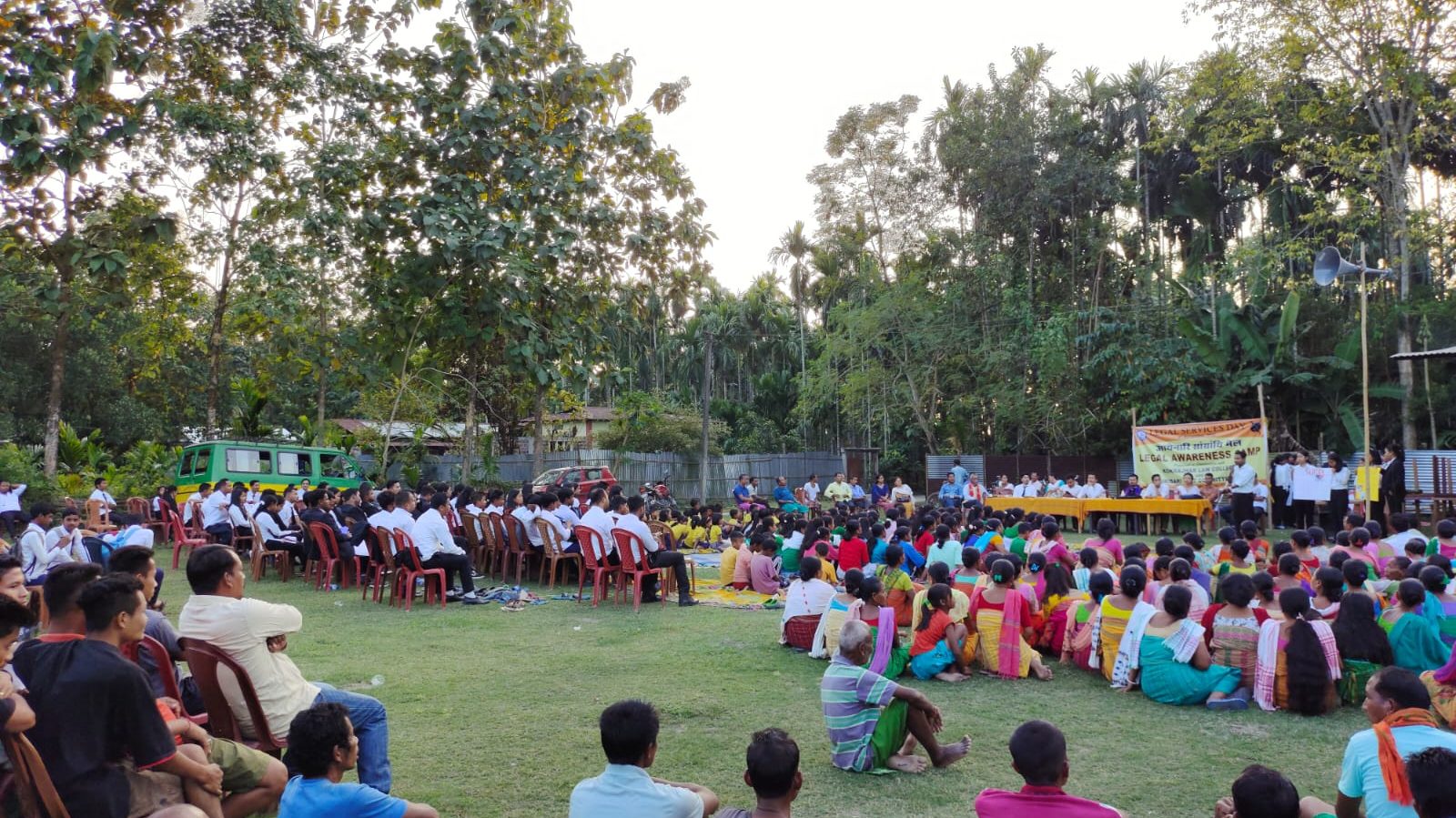 Suresh Basumatary Principal i/c, KLC was given the inaugural speech of the literacy camp and express the ambition and motto of the Legal Literacy Camp; "Be Aware take information, and should think you are not Alone".
Students of different semesters of our college delivered their valuable lectures on verities topics: awarding victims' compensation scheme under DLSA, POCSO Act, Child Marriage, Domestic Violence, Suicide, Drugs, Women's Education, and remedies based on various statutory provisions. Many public from this area responded well and gathered for this legal literacy and awareness camp. and we believed that the awareness camp was successfully been conducted with all the basic objectives of the day.